The first CFDA Vogue Fashion Fund finalist to be introduced to you is Aurora James and her line Brother Vellies.
James started her line, Brother Vellies, in 2013 with the goal of creating gorgeous shoes while providing sustainable jobs for people in Kenya, Namibia, and South Africa. The name of the brand comes from the traditional veldskoen, or vela, desert boots worn throughout many parts of Africa. In an interview with WhoWhatWear.com, the Canadian designer said it was only natural for her to create an eco-friendly brand because of her upbringing and her mother's environmental focus. As a landscape architect, James's mother taught her to always consider her effect on nature.
"When I originally applied for the CFDA/Lexus Eco-Fashion Challenge last year, I actually didn't think I would meet the qualifications, because I don't make, like, hemp shoes. But then I read about it and realized we not only met the qualifications, we actually blew them out of the water. It made me realize that the bar of environmentalism and sustainability in fashion is actually really, really low, so if you just put in a little effort, you'll actually be far ahead of the game.
"If you're conscious of how much waste is being made in the industry, that should propel you then to make more sustainable choices. And at the end of the day, if you're selling something that's a designer item, it should come with the whole experience of luxury. Luxury doesn't involve garbage; it involves beautiful, artisanal things that are meant to be kept for a long time, and that just comes with using better materials."
All Brother Vellies shoes are handmade by artisans in workshops across the three African countries James works in. She makes frequent trips from New York to visit the artisans and to see the work being done to help bring her line to life. She also ensures that all her raw materials come from sustainable sources. For instance, the leathers comes from Nile Perch, Springbok, and Rabbit sold by local farmers for meat or Kudo leather which is an animal byproduct resulting from a government mandated culling due to overpopulation. James even uses the left over scraps to make kid's shoes for her collection.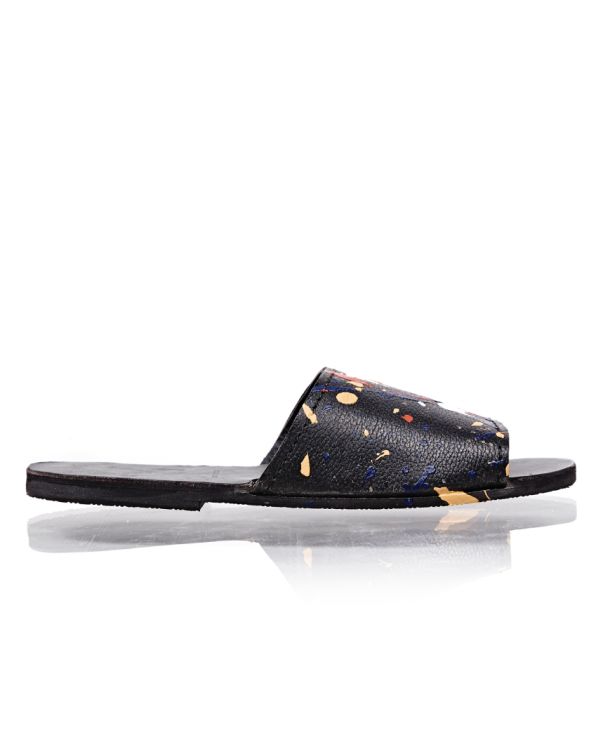 The women's line is priced from $235 to $1,250 and is available to shop now the Brother Vellies website, brothervellies.com. To learn more about her eco freindly efforts visit the Sustainability page. Best of luck Aurora!