Most ladies and gents don't read Vogue for actual shopping advice. The editorial spreads aren't meant to inspire you to go out to the local Givenchy boutique to pick up a few ballgowns or holographic leather jackets (but hey, if it does then absolutely go for it!). Instead they are meant to show the fantasy and fun of fashion. At least, that's the way Vogue's legendary creative director Grace Coddington sees them.
Coddington only recently left her position as American Vogue's creative director, a position she held from 1988 through 2015, to pursue other projects as a creative director at large, meaning she can work with all versions of Condé Nast publications including international editions. During her tenure at the infamous publication, Coddington helped create some of the most iconic fashion images with her ultra-romantic styling and fantastical view on the power of fashion in imagery.
She began her career in fashion at age 17 after winning the Young Model section of a Vogue modeling contest. Coddington modeled for the next nine years before a car crash at the age of 26 left her missing one eyelid. It was later fixed with reconstructive plastic surgery, but effectively ended her modeling prospects. She then met with Beatrix Miller, an editor at British Vogue who promptly hired her as a junior editor in 1969. Coddington worked at the British publication for 19 years before moving to New York to work briefly for Calvin Klein, and then at American Vogue.
Some of Coddington's work for Vogue. All images via Vogue.com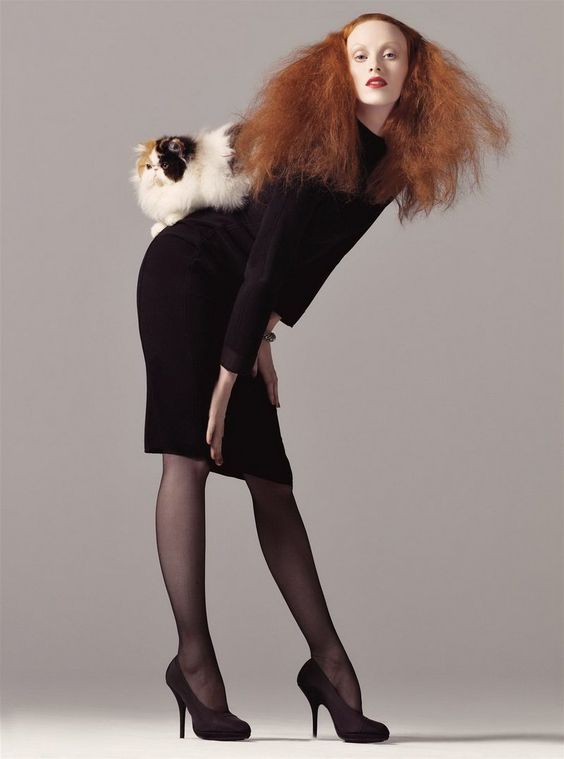 She has long been a influential figure in fashion but suddenly found herself something of an accidental celebrity after appearing in the 2009 documentary The September Issue. In the film she is portrayed as a foil to Anna Wintour, the two women pushing one another to create the best issue possible while simultaneously pushing one another's buttons. Both she and Wintour are excellent examples of strong and forceful working women without falling into the stereotype of being a "bitch", a label all too often forced upon women in high power positions.
Check back to see updates on Grace Coddington's work as a creative director at large.
Fast Facts
- Coddington and Anna Wintour started on their careers at Vogue on the same day in 1988
- She was temporarily banned from Instagram after just one post — a cartoon of herself tanning topless
- As a teenager in rural Wales, Coddington got all her fashion magazines delivered almost 3 months late
- She recently launched her own fragrance which will be available in April 2016
- She adores cats, as everyone should